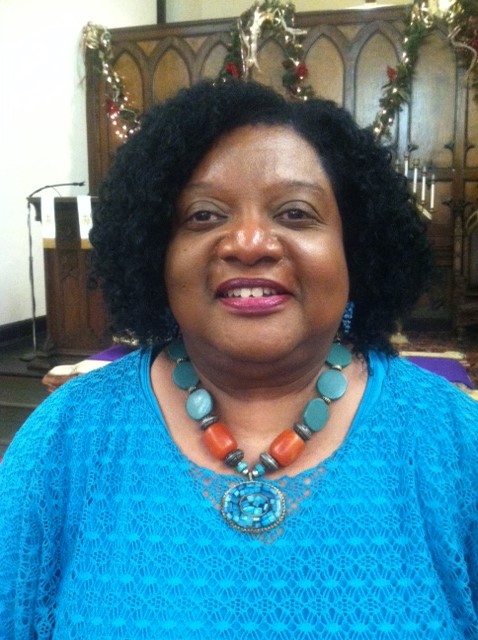 Pastor Faith McClellan has been influenced throughout her life by Dr. Martin Luther King's vision of the Beloved Community. She grew up in New Orleans, LA. She and her two brothers grew up in a black Catholic household whose parents encouraged them to respect and appreciate the humanity of every individual. Since her youth, she has been active in church ministry. She is an alumna of Agnes Scott College and holds a BA in English Literature with concentrations in Creative Writing and Latin American Studies. Upon graduation, she served as an AmeriCorps Volunteer in Baltimore, MD, where she developed a creative writing program for at-risk adults. She began her career in the field of education as a Special Education Teacher to autistic students and students with multiple disabilities. After experiencing the loss of her family's home due to Hurricane Katrina in 2005, she relocated to El Paso, TX, to start a new life with her brothers. It was there that she taught ESL to Spanish-speaking adult learners.
Because she has always sensed a call to ministry, she moved to San Anselmo, CA, where she began her studies at San Francisco Theological Seminary and interned for one year at Redwoods Presbyterian Church in Larkspur, CA. She earned a Master of Divinity with a concentration in Christian Spirituality and received The David Esler Award in Homiletics for her gifts as a preacher. She also worked for the seminary as Director of Alumni and Church Relations. She went on to serve as a Chaplain Resident at UCSF Medical Center in San Francisco, CA where she ministered to persons diverse in age, spiritual tradition, race, culture, ethnicity, and sexual orientation. She joins Northern Light United Church from her hometown of New Orleans and promises to serve the congregation with energy, intelligence, imagination, and love. Pastor Faith says:
I believe that God created human beings in God's image to live in relationship with God and with humanity, to be loving stewards of God's creation, to stand in solidarity with the poor and the oppressed, and to co-partner with God to bring God's forgiveness, compassion and mercy to the brokenness in the world. I believe that the mission of the church is to foster inclusive community by bearing witness to God's reign in the world through sharing the love and fellowship of God with the poor and the oppressed, through acts of compassion, by comforting those who feel isolated and are grieving, through proclaiming the truth of Christ crucified and risen, and through ministries of peace and justice, striving for justice and peace in its own life and in the world.